Replacement Renault Keys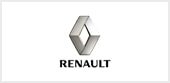 You went out with your wife and kids in your Renault celebrated in some park or garden but the enjoyment overtook you and now you don't seem to recall where you placed the car keys. The question strikes in, do you return home by use of public transport and leave the car behind? No, that isn't what you should do; try calling auto locksmith Renault for Replacement Keys. They work 24/7, and will come to where you are within the same hour. As they manufacture new keys for you, you can have the family continue with their fun for around 20 only minutes while waiting.

So what areas in York do these automotive locksmith cover? Check below:
Bishopthorpe
Fulford
Heslington
Rawcliffe
Rufforth
Are you wondering whether we work on weekends?
Of course we do. We get emergency situations that we must tackle, so we got no otherwise but to be available 24/7 for our client's sake. There is nothing so confusing like not having a place to run for help when it comes to car problems. Imagine the tire got punctured in the middle of the night and the trunk where your keep the spare tire has become inaccessible. You will surely need a locksmith to aid.

We are eager to come to your rescue.




01904 207006

info@autolocksmithyork.com