Replacement BMW Keys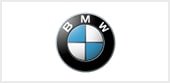 Whatever car key issues you may be having, you can get the solution for it right where you are. Do not opt to get a towing service to drag your car off the road to a dealer. First, that is damn expensive, and two, your car may get some scratches or dents during the process. Why all the trouble? Just dial your nearest auto locksmith to come replace your lost car key or handle any other key problem at hand.

So how do you establish the best locksmith gurus?

1. Read customer feedbacks

Now that you may be considering getting auto locksmith services, learn about their services. Bet you are thinking that how can you do it when stuck in the middle of nowhere? It is a digital era, simply go online and read what clients are saying about the prospective company you want to engage. Pick them only if previous clients are affirming and recommending their services.

 2. Consider the model of your car
As you peruse auto locksmith websites consider those that can service your car make and model. Whether you are driving BMW E46 or 325i get to know if they have you covered.  

The above are two golden rules that will quickly help you locate an excellent auto locksmith.




01904 207006

info@autolocksmithyork.com