Replacement Daewoo Keys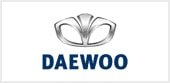 Whenever you are focusing on getting your car keys replaced, there are a number of things that will be considered. These include:

Make/model/Year of manufacturing
This is an imperative detail that you will be required to provide once you contact either a dealer or a locksmith. Why is this important? Whether you own a Chevrolet, Daewoo or Audi, the cars have significant differences in their type of keys and locks. Cars of the same model also differ depending on the year of manufacturing, for instance, the 2000 daewoo leganza is different from its 2002 counterpart.

VIN
VIN in full stands for Vehicle Identification Number which is the code that specifies an automobile. It entails a total of 17 characters and can be gotten from the dashboard as well as the engine bay of your car. Before an auto locksmith can start on anything, he has to verify it in order to cut the replacement key.

Older vs modern cars
In comparison, keys for older cars are easily replaceable than those of modern cars because they are simple. Modern car keys on the other had are quite complex and can only be done by auto locksmiths who have the correct tools and expertise.

Auto locksmith Daewoo has the right technology to attend to your car. 




01904 207006

info@autolocksmithyork.com