Replacement Rover Keys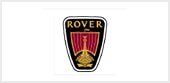 You don't want to be like many of us that wait until we've lost the keys to our precious Rover to get a replacement. That can be a bit expensive. In fact some automobile locksmith can charge you highly for emergency car key replacements. Anyway the charges can be reasonable because for one; they will come your location not matter the time you call them and that is risk taken; they will ensure you are back on the wheel soonest possible, and you what that is, customer satisfaction.

Transponder Programming
Now that you are coming for an additional set of your Rover car keys, here is what you expect to see. The expert who handle the duplication process will first get a new blank key, it will them be fashioned well for it to fit perfectly in the lock slot or ignition cylinder and then finally programmed to be able to effectively transcend command signals to the car's central locking system.

Remote fobs
We will also get you a new remote fob right in Fulford and program it to operate your Rover.    




01904 207006

info@autolocksmithyork.com